K&H Payment Services Ltd offers merchants and service providers a comprehensive, reliable and innovative credit card acceptance service for physical POS terminals, online payments and unattended payment solutions alike.
introduction
K&H Bank Zrt., the Hungarian subsidiary of the Belgian KBC Group, and the Group's Czech subsidiary, Československá obchodní banka, a. s. ('CSOB'), have decided to join forces as sister companies and, from the second half of 2020, K&H's bankcard acceptance business will continue to operate as a Hungarian subsidiary of ČSOB under the name K&H Payment Services Ltd (K&H Pénzforgalmi Szolgáltató Kft.).In the new structure, the customer focus of K&H Bank will be complemented by ČSOB's unrivalled range of credit card acceptance products, which will further enhance the value proposition for customers by offering a wider range of services. The new entity will continue to serve its existing and future card acquiring partners under the K&H brand.
profile
K&H Payment Services Ltd. provides a full range of credit card acceptance services in accordance with the applicable national and international, external and internal regulations. Our mission is to offer our partners reliable, customer-oriented solutions in credit card acceptance and innovative payment methods:
cashless payment solution for physical and online merchants
acceptance and clearing of international credit cards (JCB, Amex)
acceptance of cafeteria, health insurance fund and SZÉP cards
procurement, development, installation and operation of terminals and software for unattended cashless payments
key data – company information
| | |
| --- | --- |
| name | K&H Pénzforgalmi Szolgáltató Kft. |
| head office address | 1095 Budapest, Lechner Ödön fasor 9. |
| mailing address | K&H Pénzforgalmi Szolgáltató Kft. 1851 Budapest |
| central phone number | +36 1 328 9400 |
| fax | +36 1 328 9401 |
| sales team's central email address | saleskhpos@kh.hu |
| central email address for complaints | reklamaciokhpos@kh.hu |
| company registration number | 01 09 338123 |
| court of registry | Metropolitan Court of Registration |
| tax number | 26666600-4-43 |
| operating licence number | Pursuant to Act CCXXXVII of 2013 on Credit Institutions and Financial Enterprises, the activity of K&H Payment Services Ltd is supervised by the Hungarian National Bank (registered office: 1054 Budapest, Szabadság tér 9., customer service point: 1013 Budapest, Krisztina krt. 39.). Its operating licence number is H-EN-I-567/2020. (dated 17.09.2020). |
| ownership structure of K&H Payment Services Ltd | fully owned by ČSOB (Československá obchodní banka a. s.) |
| auditor | PricewaterhouseCoopers Auditing Ltd |
KBC, a multi-channel bank and insurance group active mainly in Europe, is a leading financial group on the Continent. It is. It occupies prestigious, often leading positions in its principal home markets, Belgium and Central & Eastern Europe (Bulgaria, the Czech Republic, Hungary and Slovakia) where it mainly caters for retail customers, small and medium-sized enterprises and local mid-cap companies. KBC is one of the most important companies in Belgium and its shares are listed on the Euronext stock exchange in Brussels.
go to KBC.com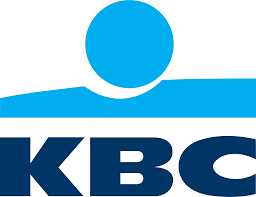 Československá obchodní banka, a. s. (ČSOB) is a wholly owned subsidiary of the Belgian KBC Bank N.V. ČSOB is a universal, market-leading bank in the Czech Republic, serving all customer segments, i.e. retail (private individual), SME, corporate and institutional customers. The Czech ČSOB is market leader in credit card acceptance in its home country.
go to CSOB.com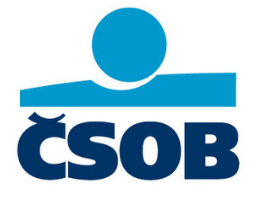 K&H Bank, wholly owned by the Belgian KBC Bank N.V., is one of the leading financial institutes in Hungary in both retail and corporate banking. Its product range includes traditional retail and corporate banking products (account management, investments, savings, credits, bank guarantees, bank card services, custody management, treasury, project finance etc.); premium and private banking services; investment fund management; leasing; life, property and liability insurance; health and pension fund services; and securities trading.
go to kh.hu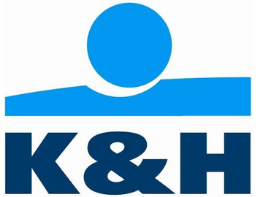 request an offer!
Please contact us so we can share with you advance information if you are looking for a comprehensive and reliable unattended payment solution to suit your business model!
Fill in the merchant registration form and our salespeople will contact you within 72 hours to present our business offer!
contact us