log in to the K&H POS24 app
log in to the K&H POS24 app
Enter and then confirm your username and password in the log-in page.
The password to be used for the first log-in of the Primary User will be sent by K&H in a text message.
For the Primary User (e.g.: administrator at the company, Merchant role):
username = The 10-digit number of the entry in Section 1.4 on 'other company data' in the Payment Card Acceptance Agreement, e.g. 0012345678. Clients transitioning under a portfolio transfer and recontracting process will find more detailed information in the K&H POS24 user manual!
password = when you log in for the first time, you will need to change the password texted to you by K&H Payment Services. If you have not received a password for your first log-in to K&H POS24 or received it but have forgot it or if you have deleted the text message, please send the completed and duly signed K&H POS24 modification form by e-mail to reklamaciokhpos@kh.hu. We will then send you another initial log-in password.
After logging in for the first time, please check the password and the contact e-mail provided to us for the event of changing the password!
The description of the other functions and further details of the K&H POS24 application are available in the user manual:
log in to the K&H POS24 app
find out more about the features of the K&H POS24 application!
The K&H POS24 application allows monitoring the payment transactions executed at the POS or VPOS terminals.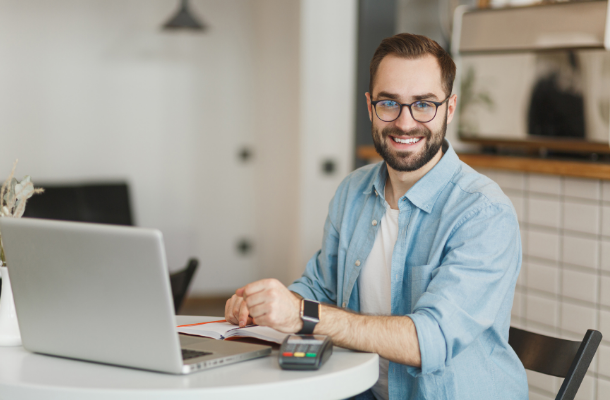 main functionalities:
overview of all POS terminals/vPOS terminals
online query of payment card transactions within as little as 10 minutes of the execution of the transaction
statement downloads
transaction data exported to .csv and .xls formats
each merchant may set up/change its users in the K&H POS24 application at its own discretion
log in to the K&H POS24 app
The description of the other functions and further details of the K&H POS24 application are available in the user manual: